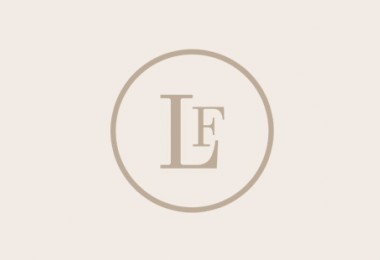 Afternoon Tea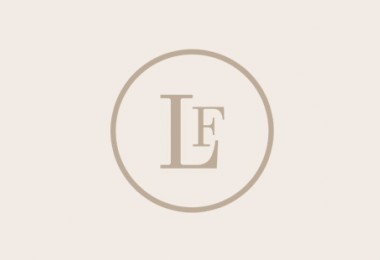 La Farm Salade
Mixed greens, cucumbers, tomatoes, and chives, served with our house-made champagne mustard vinaigrette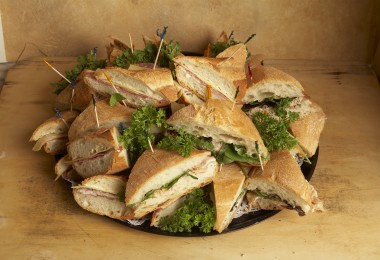 Assorted Sandwich Platter
An assortment of our sandwiches made with the finest selections of ingredients.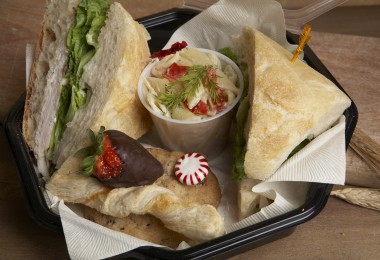 Boxed Lunches
A great lunch option for the office!
Breakfast and Pastry Platter
A selection of delicious La Farm breakfast pastries.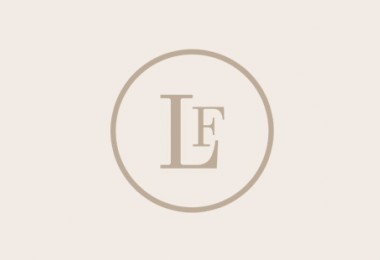 Chicken Avocado Salade Bowl
One of our signature salads with Boar's Head roasted chicken and avocado.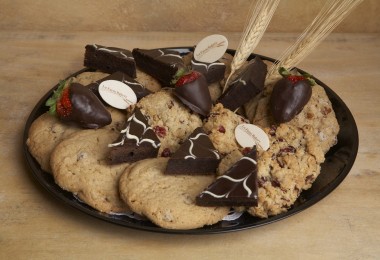 Cookie & Brownie Platter
An assortment of homemade cookies and dense chocolate brownies.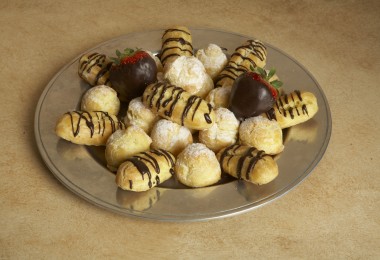 Eclair Creme Puff Platter
Tender pate choux filled with creamy vanilla bean pastry cream and lightly dusted with powdered sugar or coated with...
Focaccia Bites Platter
One of our most popular entertaining platters. Focaccia topped with fresh roma tomatoes, mozzarella, and basil.
Fresh Fruit Platter
An assortment of fresh seasonal fruits, sliced and ready to eat.