The Book
Since the age of 16, when Lionel Vatinet joined France's centuries-old guild of artisans, Les Compagnons du Devoir, his passion for bread has been a driving force in his life. After seven years in the guild, he emerged with the distinguished and hard-earned title of Maitre Boulanger (Master Baker) and pledged to devote his life to teaching, sharing, and preserving the art and science of bread baking.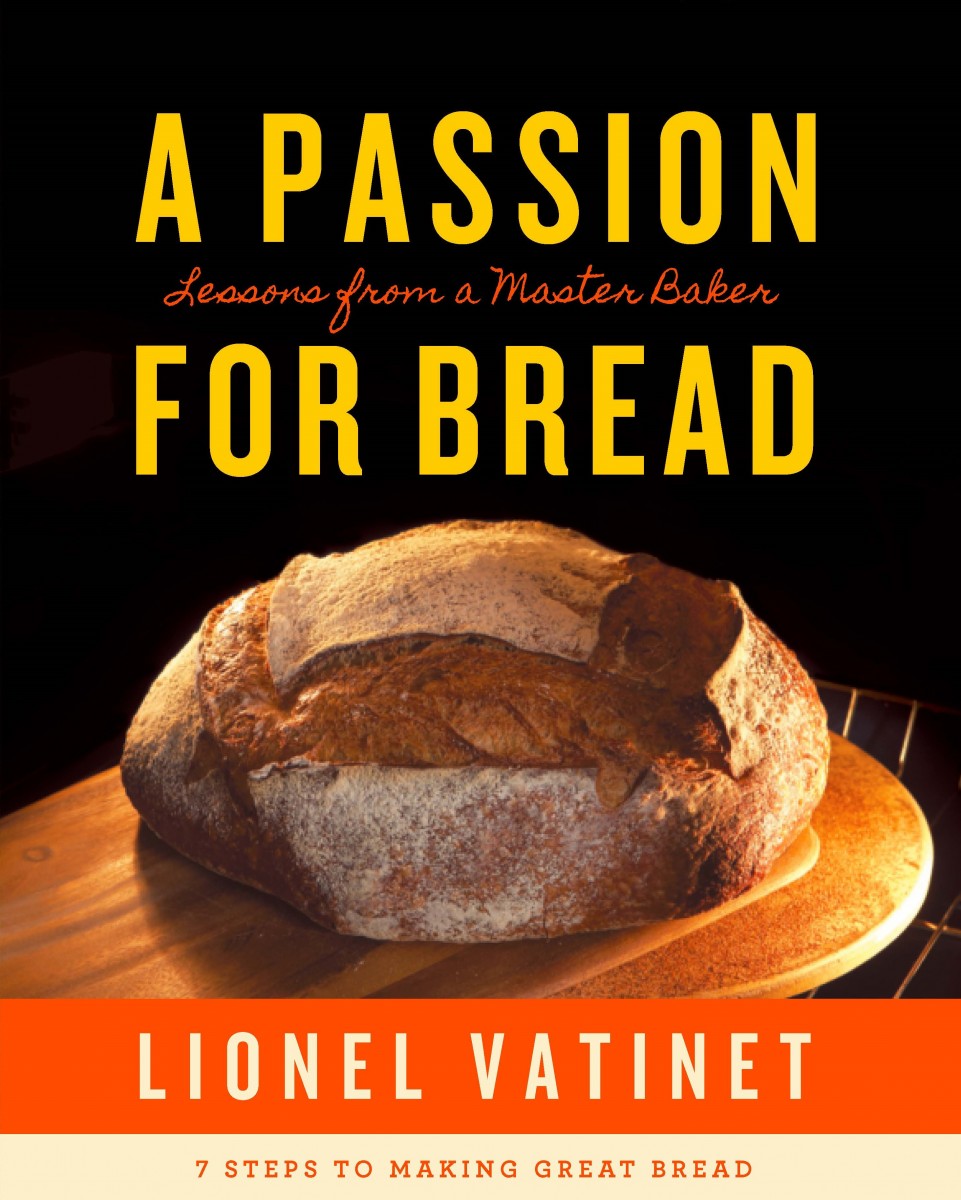 Now, with the publication of A Passion For Bread: Lessons from a Master Baker (Little, Brown & Co), home cooks can benefit from Vatinet's vast knowledge, which has been passed down through generations of French artisanal bakers.
A Passion For Bread is lavishly illustrated with hundreds of detailed step-by-step photos and clear instructions that demonstrate every aspect of the baking process, from selection of ingredients and equipment to creating and maintaining a starter (levain) to proofing and shaping the loaves and, finally, to baking, tasting, and storing the finished bread.
A detailed introduction explains Vatinet's unique Seven Steps to Making Great Bread, and dough logs at the end of each chapter help the baker track mixing, kneading, and fermentation times.
Recipes in the book include classic French breads (with favorites such as Country French Bread, Baguette, Pain aux Lardons, and Beaujolais Bread), Ciabatta and Focaccia, Sourdoughs (such as the award-winning La Farm Bread, Cinnamon Raisin Pecan Bread, Kalamata Olive Bread, etc.), and Whole-Grain Breads (including yeasted grain breads as well as liquid levain breads). And a chapter on sandwiches and soups highlights some favorite accompaniments to Vatinet's famous breads.
Order online (make a link to shopping cart)